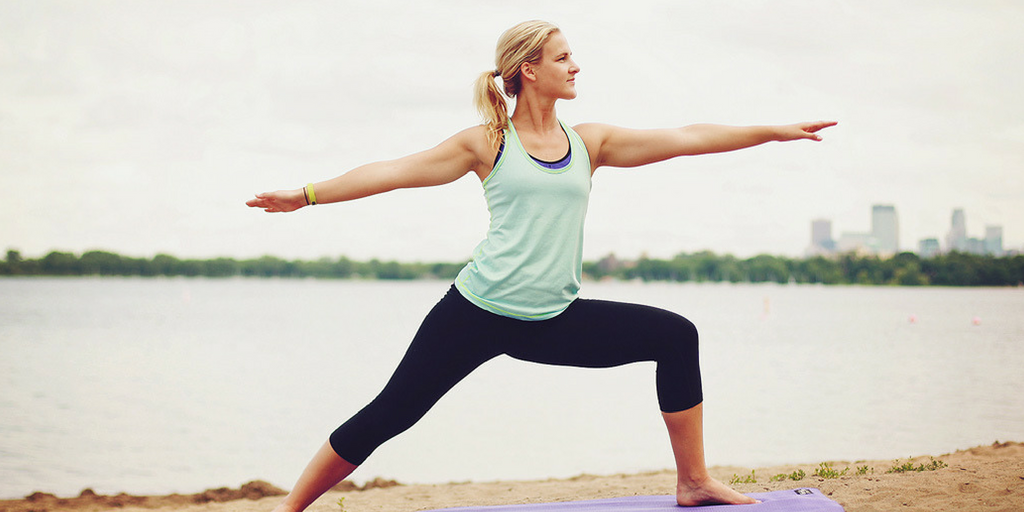 Yoga is the best way of relaxing the mind and the body. Some easy yoga poses can also help you to strengthen and tone your muscles. Tightened buttocks will make you feel confident. Some asanas challenge your backside muscles and give the best result for a long time. There are some easy and basic yoga poses.
The benefit of Doing Yoga: Increases the tone of your deltoids, engages the entire abdominal wall. It also strengthens arms and legs, stretches shoulders, hamstrings, calves, and arches. From plank position, lower one forearm at a time down to the ground, pressing the forearms and elbows firmly into the floor.
Check out the Infographic below by "Culturetrip.com" to know the easy yoga poses, which will help to strengthen legs and tone muscles.

Some of the basic yoga poses are:
Sun salutation
Chair Pose
Hero Pose
Bridge Poses
Goddess Pose
Repeat these yoga asanas three to five times daily. You must make sure that your breathing should be slow and rhythmic while doing these asanas for best results. Also, after completing your session, lie down in corpse pose to cool down your body. I can assure you that these basic yoga poses will definitely help you and you will see a drastic change in yourself.
MUST TRY!!