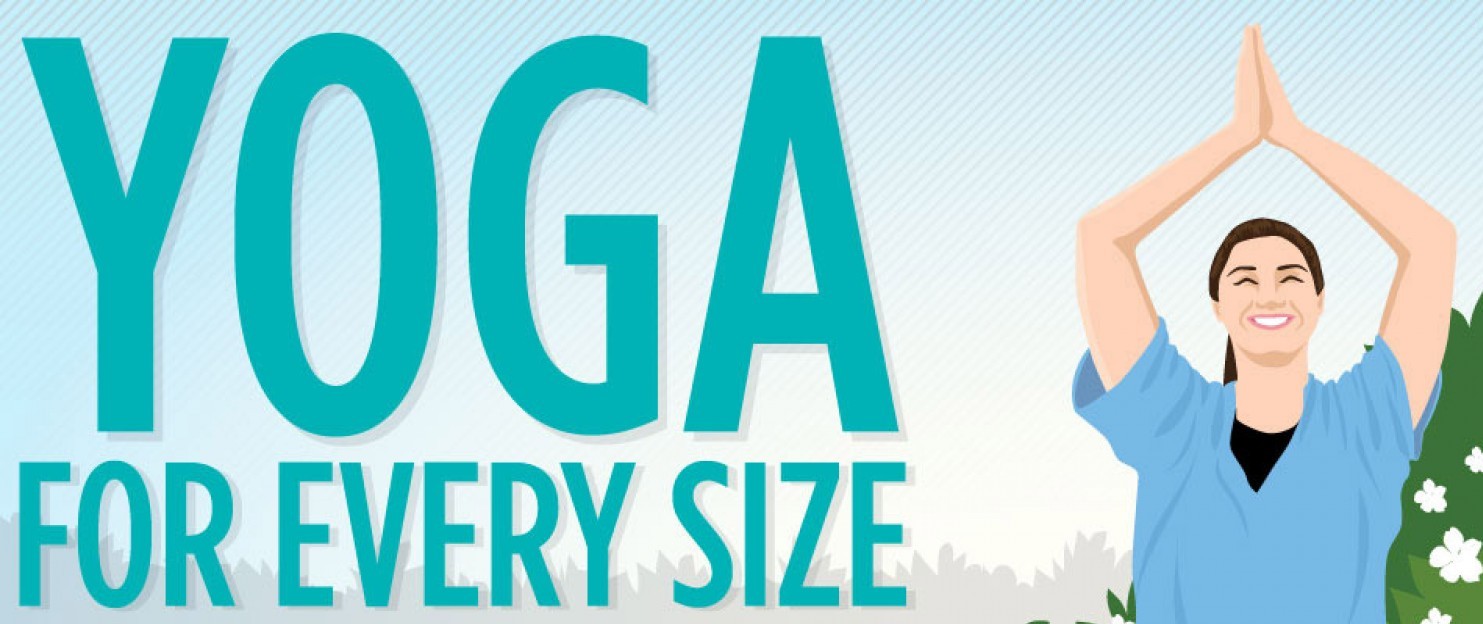 It may seem like a health trend, but the benefits of Yoga are proven – no matter your sex, age, or weight. It mostly aims to achieve a healthy body and mind through a series of physical and mental exercises. At the physical level, the methods comprises of various yoga postures or 'asanas' that aim to keep the body healthy.
The mental techniques include breathing exercises or 'pranayama' and meditation or 'dhyana' to discipline the mind. Yoga offers a chain of exercises to people of all sizes. However, for the plus-size people some of the poses can be more of a challenge. Below is the infographic by Alight which describes all the required asanas and its effect on the body very well. Go through the same here:

Having said that, It is important to learn and practice yoga postures under the supervision of a trained Yoga teacher. Yoga helps in balancing the relationship between body and mind and hence all the asanas should be practiced with correct postures without harming yourself.