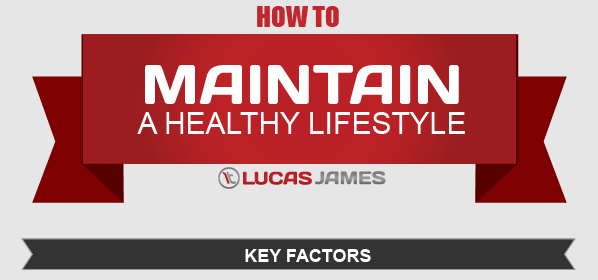 So you think you're leading a healthy lifestyle? Everyone is trying to Maintain their health with good eating habits and physical activities whenever they manage to fit it in. But is that enough to be considered as "healthy?" Being healthy should be part of your overall lifestyle, not just a New Year's resolution. You can adhere to same by making simple changes in your diet, exercise and living.
A study, published in the Archives of Internal Medicine, disclosed that only 3% of American adults got a perfect score on basic criteria for healthy living. To help you turn that knowledge into results, info-graphic below by LucasJames put together a manageable list of health and wellness action steps.Have a look and try to add all these things in your lifestyle and make yours a healthy one:

Well, You need to pay attention and make changes to the various aspects of your life in order to have far-reaching positive effects on your mental as well as physical health. You can make a difference in your well-being. Take charge of your life and make your lifestyle a healthier one. The right healthy lifestyle plan is the one that works best for you.